KWERK GMBH - WHO WE ARE


"Full Service on high level" - this term describes in a short and concise manner, what Kwerk.de sets apart. As a full range supplier we realize unique solutions for our customers in the market segments of chemical technology, industry and process engineering. Since many years our owner-managed company operates worldwide.

Between idea and implementation stands a philosophy, which has been growing continually: a trustful relationship with our customers. Nothing can replace the personal contact. So each customer has an assigned personal contact - for coordination purposes or daily exchange of ideas.

This successful principle has proven its worth. Companies of most diverse branches and sizes benefit from the wide serivce range of our staff - from regional craft businesses up to internationally operating industrial companies.

With our corporate strategy, following the principles of sustainability, we convert our mission into practice. In accordance with social values, our goal is to secure and to increase the company's success - and so to create entrepreneurial value.

The main issues of our sustainability strategy are:
- a responsible corporate management, reducing our commercial risks, and
- our innovative strength, which opens up new business opportunities, but also generates economical, ecological and social values.


We are looking forward to a successful cooperation.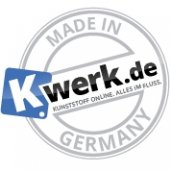 For us, sustainability means also:

- holistic, resource-effective technologies and products
- cost reduction
- process optimization
- compliance with applicable and future regulations and rules
- contribution to protect natural resources
- emission reduction of greenhouse gases
- FAIR TRADE