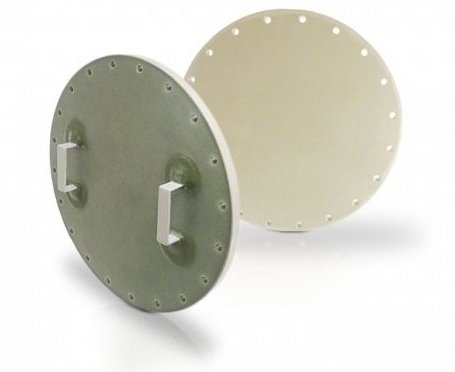 FRP, short for Fiber Reinforced Plastic, is a composite material composed of a plastic matrix reinforced with fibers. The fibers, such as glass, carbon, or aramid, provide strength and stiffness to the material, while the plastic matrix serves as a binder. FRP offers a wide range of properties, making it a popular material in various applications.

FRP is characterized by high strength-to-weight ratio, making it an ideal choice for applications where lightweight and strong materials are required. It also exhibits good corrosion resistance, electrical insulation, and can be tailored to specific mechanical properties. Additionally, FRP is versatile in terms of design and manufacturing, allowing for complex shapes and customization.

Due to its excellent properties, FRP finds applications in a wide range of industries. It is used in construction for structural components, in transportation for automotive and aerospace parts, in marine industry for boat hulls and decks, in infrastructure for bridges and pipes, and in various other fields.


Composite Materials with FRP:

Composite materials that utilize FRP in combination with other materials further enhance the materialís performance and tailor its properties for specific applications. Here are some examples of composite materials using FRP as reinforcement:


PP/FRP (Polypropylene/Fiber Reinforced Plastic):

PP/FRP is a composite material where fibers, such as glass or carbon, are embedded within a polypropylene matrix. This combination offers a balance of strength, stiffness, and chemical resistance. It is commonly used in automotive parts, industrial equipment, and chemical processing.


PVDF/FRP (Polyvinylidene Fluoride/Fiber Reinforced Plastic):

PVDF/FRP combines the excellent chemical resistance of PVDF with the strength and durability of FRP. This composite material is often used in chemical processing, wastewater treatment, and harsh environments.


PE/FRP (Polyethylene/Fiber Reinforced Plastic):

PE/FRP combines the chemical resistance of polyethylene with the reinforcement of FRP. It is commonly used in storage tanks, piping systems, and water treatment applications.


ECTFE/FRP (Ethylene Chlorotrifluoroethylene/Fiber Reinforced Plastic):

ECTFE/FRP combines the outstanding chemical resistance of ECTFE with the mechanical properties of FRP. This composite material finds applications in corrosive chemical handling, semiconductor industry, and architectural cladding.


PVC/FRP (Polyvinyl Chloride/Fiber Reinforced Plastic):

PVC/FRP utilizes the properties of PVC, such as cost-effectiveness and chemical resistance, along with the reinforcement of FRP. It is commonly used in construction, electrical enclosures, and water management systems.

By incorporating FRP into these composite materials, enhanced performance, durability, and tailored properties are achieved, making them suitable for a wide range of demanding applications.