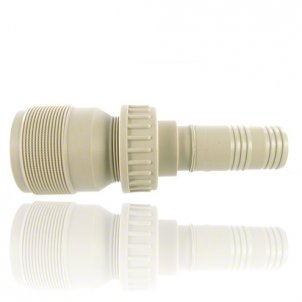 Our B2B portal offers you a convenient and efficient way to acquire IBC adapters from Kwerk GmbH. As a reliable partner for companies in the chemical industry, we ensure that you benefit to the maximum from our products and can guarantee safe liquid transport.

Through the B2B portal, you can explore our extensive range of IBC adapters. Our IBC adapters meet the stringent requirements of the chemical industry and provide maximum safety in liquid transport. They are made of high-quality PE or PP and feature a modular design that allows for seamless combination of plastic and metal components.

We offer a variety of standard connections, including the IBC adapter S 60 x 6. This connection is widely used and ensures a compatible connection to most IBC container outlets. Additionally, we manufacture IBC adapters in PE and PP in various practical connection variants to ensure that you find the right fitting for your application.

Our B2B portal also offers you the option to order custom-made IBC adapters according to your specific requirements. Our experienced team is ready to assist you in selecting and configuring the right IBC adapter. We place great emphasis on quality and precision to ensure that our IBC adapters meet the highest standards.

Take advantage of our B2B portal to discover the versatile possibilities of our IBC adapters. Here, you can access product information, technical data sheets, and prices. You can conveniently place orders, check delivery times, and track the status of your orders. We are also available for technical consultations and inquiries. Rely on our years of experience and expertise in the field of IBC adapters to fulfill your requirements for safe liquid transport.