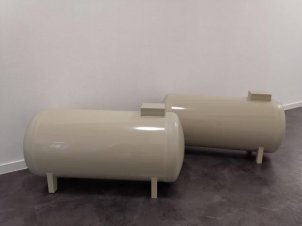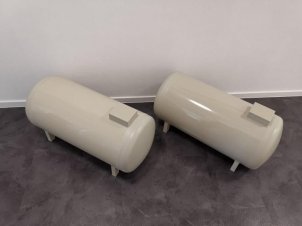 Discover the exceptional versatility of plastic dished ends, manufactured from Polyethylene (PE) or Polypropylene (PP), as they provide highly adaptable closure solutions for barrels, tanks, and other containers. Compared to other materials like metal, they offer numerous advantages and open up new possibilities for a wide range of applications.

One key advantage of plastic dished ends is their lightweight nature. Unlike metal counterparts, they allow for easy handling and reduce the overall weight of the container. This is particularly beneficial in applications where mobility and transport efficiency are crucial.

Furthermore, dished ends made from PP and PE exhibit high corrosion resistance. They are impervious to chemical influences and do not react with most substances. Hence, they are ideal for use in environments where aggressive chemicals or other corrosive materials are present.

Another advantage of plastic dished ends is their flexibility in terms of color customization. By utilizing different colors, the dished ends can be designed to facilitate easy content identification. This is particularly significant in industries such as food processing, chemical processing, or waste management.

While deep-drawing is a potential technique for manufacturing plastic dished ends, injection molding has emerged as the preferred method. This is due to its high efficiency and precision in production. Injection molding allows for the creation of dished ends from plastic in a single mold, ensuring consistent quality and high production rates.

Using plastic dished ends provides a practical and reliable solution for container closure. Not only are they lightweight, but they are also highly durable and cost-effective. Plastic dished ends deliver a lasting seal, ensuring the containerís integrity and protecting its contents.

It is crucial to consider the specific requirements of your application to ensure optimal performance and safety. Depending on the application, dished ends made from PP or PE may be the best choice. Factors such as chemical resistance, temperature resistance, and mechanical stability should be taken into account when selecting the appropriate dished end.

If you are seeking a dependable and practical closure solution for your containers, plastic dished ends are an excellent choice. Contact us for more information and discover the perfect closure solution tailored to your individual requirements.