Most important are the youth work and the promotion of regional sports activities.

This is reflected in our engagements – from the partnership with regional soccer clubs, gymnastics groups and the specific support of individual talents, up to donations for "primary school sports" in Santo Domingo / Dominican Republic or in Lesotho/South Africa.

Not only in sports fairness, performance, respect, partnership and team spirit are of great importance.

The corporate culture of Kwerk.de is also based on these values. The company Kwerk.de is characterized by fair relations and cooperative partnerships with our customers and convinces with high competence in all technical issues.

The range of services is oriented very clearly towards customer interest and and satisfaction, hence transparency and clarity are guiding our actions.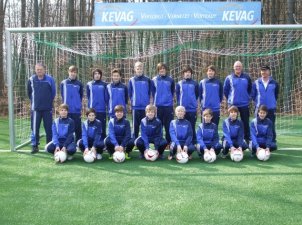 Spielgemeinschaft Oberelbert / Westerwald.