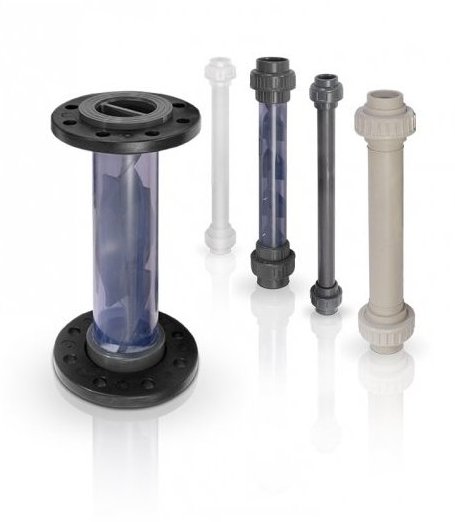 Discover our range of high-quality static mixers made of plastic, designed to meet the specific needs of the chemical, process, and water/wastewater engineering industries. With their innovative design and reliable performance, our static mixers provide efficient mixing solutions for various applications.

Unlike dynamic mixers, our static mixers operate passively without any moving parts. They utilize a clever arrangement of channels and baffles to create turbulent flow, ensuring thorough blending of multiple liquids or gases. This results in precise mixing outcomes and enhanced process efficiency.

Our plastic static mixers are chemically resistant and available in ABS, PVDF, PP, PVC-C, PE, and PVC-U materials. This makes them suitable for handling a wide range of media, including corrosive chemicals and different viscosities. Whether you need to achieve a specific pH level, create reaction products, or dose chemicals for water treatment, our static mixers deliver reliable performance.

Key considerations for selecting the right static mixer include flow velocity, mixing channel length, pressure loss, and flow rate. Our expert team can guide you in choosing the optimal static mixer configuration for your specific requirements.

At Kwerk GmbH, we pride ourselves on our extensive industry experience and practical expertise. Our custom solutions, developed by practitioners for practitioners, ensure functional reliability and excellent value for money. We are committed to building long-term partnerships and providing top-quality static mixers for your engineering projects.

For more detailed information about our static mixers and to explore our comprehensive product range, please refer to the dropdown menu located to the right of this article. Alternatively, feel free to contact us directly. Experience efficient and precise mixing solutions with Kwerk GmbH static mixers.