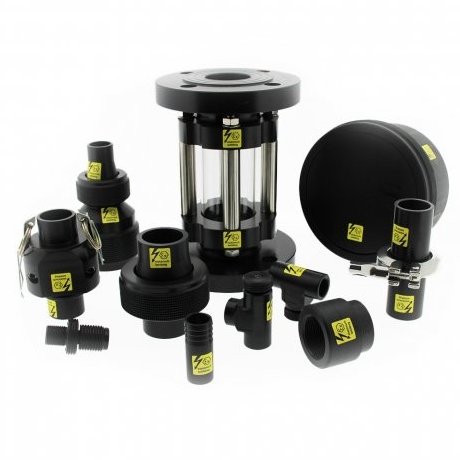 Electrically conductive plastics, also known as electrically dissipative plastics or ESD plastics (Electrostatic Discharge), are special plastic materials capable of conducting or dissipating electrical charges. Unlike conventional plastics, which typically exhibit insulating properties, electrically conductive plastics offer an effective way to safely dissipate static electricity and control electrostatic discharges.

These types of plastics are used in many fields where electrostatic charges are unwanted, as they can damage sensitive electronic components or lead to undesirable electrostatic discharges. Electrically conductive plastics are commonly used in the electronics industry, semiconductor production, automotive manufacturing, aerospace, and potentially explosive environments.

There are various methods to make plastics electrically conductive. One approach is to embed conductive fillers such as metal particles, graphite, or carbon fibers into the plastic. By dispersing these conductive particles throughout the plastic, electrical conductivity is achieved. Another approach involves using special conductive polymers that are inherently electrically conductive.

The advantages of electrically conductive plastics lie in their ability to safely dissipate static electricity, control electrostatic discharges, and protect sensitive electronic components. They also offer high chemical resistance, good mechanical properties, and can be manufactured in various forms such as sheets, films, pipes, or injection-molded parts. Furthermore, they enable easy processing and provide design flexibility for various applications.

When using electrically conductive plastics, it is important to consider specific electrical properties such as surface resistance, volume resistance, and leakage resistance to ensure that the materials meet the requirements of the respective application.

Overall, electrically conductive plastics provide a versatile solution for controlling static electricity and protecting sensitive electronic components in various industrial sectors.