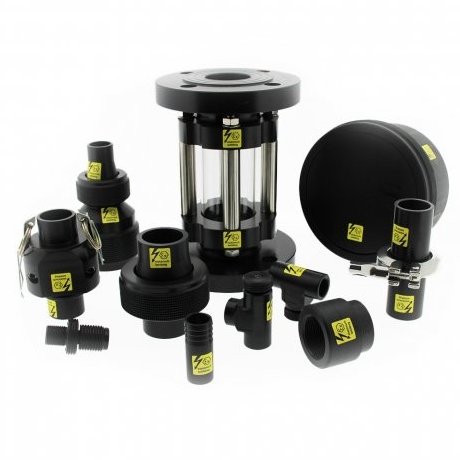 We manufacture plastic turned parts or plastic milled parts on state-of-the-art 5-axis CNC machining centers. We manufacture plastic turned parts mainly for pipeline construction from the various materials. Many manufacturers of injection molded parts, have only a limited range of special molded parts made of plastic-. Kwerk has specialized in the manufacture and production of plastic turned and milled parts made of PE-El. In addition to the necessary expertise from the field of liquid piping, we can also offer complex milled parts or turned parts made of plastic in our manufacturing plant. In the field of prototypes, small, medium or large series, we process almost all semi-finished plastic parts. Also the manufacturing and processing with conventional or special machines for the processing of plastics, we can cover accordingly.

To the assortmentim Bereich of the liquid piping belongs at present:

- inserts
- screwed parts
- threaded fittings
- screw fittings
- accessories
- Flanges /Block flanges

Full service on a high level is part of our company's mission statement. We attach the highest importance to quality and the punctual fulfillment of your orders. Precision goes without saying with a very good price-performance ratio. With us the customer is "king".

Since we process a large variety of plastics, we are also available to assist you in the selection of materials for your application. We would be pleased to develop innovative and economical solutions for you, which correspond exactly to your requirements and ideas - both in the area of construction and in the subsequent production. Just contact us!

All the above information has been compiled with the greatest care and to the best of our knowledge. However, no liability can be derived from the content.
You will find further information in the drop-down menu to the right of the article. Or simply give us a call.