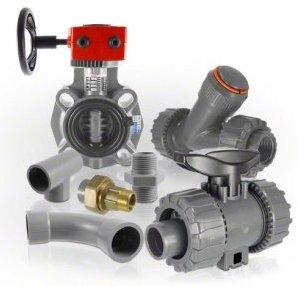 Welcome to Kwerk GmbH, your leading B2B portal for PVC-U adhesive fittings. We offer an extensive range of high-quality PVC-U adhesive fittings for various applications in piping systems.

Our PVC-U adhesive fittings are available in different types, including sockets, reducing sockets, elbows, tees, and bends. Each fitting type has been carefully designed to ensure a secure and long-lasting connection between PVC-U pipes.

At Kwerk GmbH, we prioritize quality and reliability. Our PVC-U adhesive fittings are made from high-quality PVC-U material, which exhibits excellent resistance to chemical influences and corrosion. As a result, they are perfect for a wide range of applications in different industries.

Our B2B portal provides you with a user-friendly platform to select the right PVC-U adhesive fittings for your project. We offer a wide range of types, pressure ratings, and sizes to meet your specific requirements. Our fittings are easy to install and ensure reliable pipe connections at various temperatures and pressure conditions.

Trust in the extensive experience and expertise of Kwerk GmbH. We are proud to offer you high-quality PVC-U adhesive fittings that meet the highest quality standards. Our products are designed to efficiently and securely connect your piping systems and ensure optimal performance.

Discover the comprehensive range of PVC-U adhesive fittings on our B2B portal and benefit from our top-notch customer service. At Kwerk GmbH, we are here to support you with our knowledge and assistance to provide you with the best possible solution for your PVC-U adhesive fitting requirements.