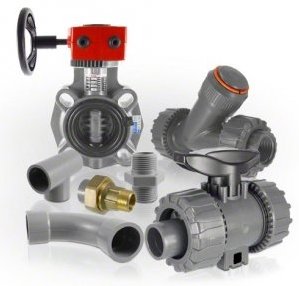 Welcome to Kwerk GmbH, your leading B2B portal for high-quality PVC-U pipes and plastic solutions. With our extensive range, we offer you reliable products for various industries and applications.

Our PVC-U pipes are characterized by their excellent chemical resistance, durability, and corrosion resistance. They are ideal for the safe transportation of water, wastewater, chemicals, and other liquids in industrial environments. Thanks to their robust construction, they provide reliable performance and minimize the risk of leaks or failures.

At Kwerk GmbH, we value ease of handling and installation. Our PVC-U pipes are lightweight, flexible, and can be easily cut and connected. This saves you time and costs during installation. Additionally, we offer a wide range of accessories and fittings to meet your requirements optimally.

Our PVC-U pipes are not only functional but also aesthetically appealing. With their smooth surface, they minimize deposits and blockages, ensuring high flow rates. They also provide excellent thermal and electrical insulation, making them an ideal choice for various applications.

As a trusted partner for plastic solutions, we at Kwerk GmbH understand the importance of quality and customer satisfaction. Our PVC-U pipes meet the highest standards and are manufactured under strict quality controls. You can rely on the reliability and durability of our products.

Whether in construction, water supply, wastewater treatment, or other industrial sectors, our PVC-U pipes provide you with the solutions you need. Benefit from our expertise, comprehensive range, and dedicated customer service.

Contact Kwerk GmbH today and discover the diverse applications of our high-quality PVC-U pipes. We are here to assist you and look forward to offering you top-notch products and customized solutions.