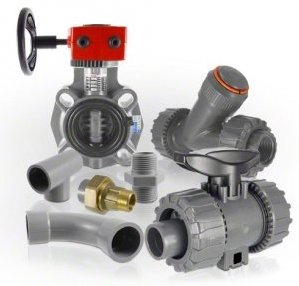 Explore high-quality PVC-U transition fittings on the B2B portal of Kwerk GmbH. Our extensive selection of PVC-U transition fittings allows for seamless connections between PVC-U pipes and various materials and pipe diameters. Trust in our reliable products that offer the highest quality and durability.

PVC-U transition fittings are essential for a wide range of applications such as water supply, wastewater disposal, chemical industry, and irrigation systems. With our wide range of PVC-U 90° elbows, tees, sockets, transition socket nipples, reducing nipples, wall plates, connectors, hose tails, tapping saddles, and drain grates, you will find the suitable solutions for your specific requirements at Kwerk GmbH.

Our B2B portal not only provides top-notch products but also outstanding service. Rely on our expertise and dedication to assist you in selecting the right PVC-U transition fittings for your project. Our experts are available to support you with their knowledge and guide you in the correct installation and use of the fittings.

Kwerk GmbH is your trusted partner for PVC-U transition fittings in the B2B sector. Trust in our long-standing experience and proven reliability. Visit our B2B portal today and discover our high-quality products. Contact us with any questions or to receive a tailored offer. We look forward to assisting you and offering you high-quality PVC-U transition fittings.

Secure the best PVC-U transition fittings today with Kwerk GmbH - your reliable B2B partner.