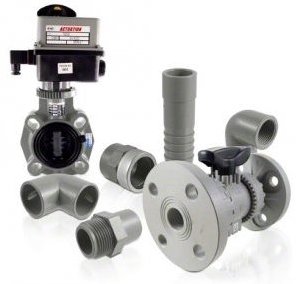 CPVC pipes, short for chlorinated polyvinyl chloride pipes, are versatile plastic pipes widely used in industrial and construction settings. These pipes offer exceptional chemical resistance and superior durability, making them an excellent choice for a range of applications.

One of the key advantages of CPVC pipes is their remarkable chemical resistance. They can withstand exposure to a wide array of chemicals, including acids, alkalis, and solvents. This inherent resistance makes CPVC pipes ideal for applications in chemical processing plants and similar environments where resistance to corrosive substances is crucial.

Additionally, CPVC pipes exhibit excellent high-temperature resistance. Unlike traditional PVC pipes, which are limited to lower temperatures, CPVC pipes can handle temperatures of up to 93 °C (200 °F). This makes them suitable for hot water supply systems, heating installations, and various industrial applications that involve elevated temperatures.

Fire safety is another notable feature of CPVC pipes. They possess good fire resistance properties and are inherently flame retardant. In the event of a fire, CPVC pipes contribute to the overall safety of buildings by exhibiting low smoke generation and reducing the spread of flames.

Installation of CPVC pipes is quick and hassle-free. They are lightweight and flexible, offering ease of handling and maneuverability. With conventional tools and joining techniques such as solvent cementing, threading, or welding, CPVC pipes can be easily installed to meet specific project requirements.

Thanks to their exceptional chemical resistance, high-temperature durability, and fire resistance, CPVC pipes find application in various sectors. These include water supply systems, industrial processing, wastewater management, heating systems, and fire protection systems, among others.

When considering the use of CPVC pipes, itís essential to adhere to regional regulations and specific requirements that may vary depending on the country and intended application.

For reliable, long-lasting, and versatile piping solutions, choose CPVC pipes. Experience the benefits of their chemical durability, high-temperature resistance, and ease of installation in your projects.

Contact us today to learn more about how CPVC pipes can meet your specific needs and ensure optimal performance in your industrial or construction applications.