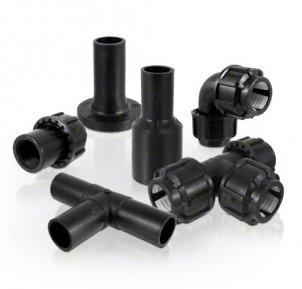 Polyethylene Pipe Systems, commonly known as HDPE, offer a multitude of advantages for your piping needs. With its exceptional durability, flexibility, and resistance to corrosion, HDPE pipe outperforms traditional metal and plastic piping systems. Let's explore the remarkable characteristics that make HDPE the preferred choice for long-lasting and cost-effective piping solutions.

Unmatched Corrosion Resistance: Say goodbye to the costly problems associated with rust and corrosion. Unlike metal pipes, HDPE does not rust, rot, or corrode. Its resistance to biological growth ensures extended service life and significant cost savings.

Flexible, Ductile, and Fatigue-Resistant: HDPE pipe is not rigid but rather flexible and ductile, making it highly resistant to fatigue. It can handle occasional surge events common in water distribution systems, resulting in fewer disruptions and superior performance. In fact, HDPE's flexibility often allows for the use of thinner walls compared to other plastic pipes, maximizing efficiency.

Longevity and Reliability: Count on HDPE for a durable piping infrastructure. With a service life estimated between 50 to 100 years, HDPE delivers long-term reliability, reducing maintenance and replacement costs. Its proven track record in the natural gas industry for over 40 years speaks to its exceptional performance.