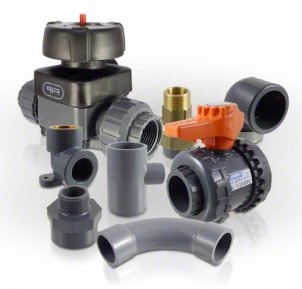 ABS Pipes: Reliable and Versatile Solutions for Diverse Applications

ABS pipes are made from Acrylonitrile Butadiene Styrene (ABS), a thermoplastic known for its excellent mechanical properties, chemical resistance, and high impact strength. These pipes are widely used in various applications, offering a range of benefits for different industries.

Available in different sizes and pressure ratings, ABS pipes cater to the requirements of various systems. They exhibit versatility by operating within a temperature range of -40°C to +60°C, expanding their usability in diverse environments.

One of the key advantages of ABS pipes is their ease of processing. They can be easily joined using specialized adhesives designed for ABS, ensuring reliable and durable connections between pipes.

Thanks to their chemical resistance, ABS pipes are suitable for transporting a wide range of fluids and substances. They exhibit resistance to most inorganic bases, acids, salt solutions, and paraffinic hydrocarbons. However, caution should be exercised with polar organic substances and strong oxidizing agents, where ABS may not be as recommended.

ABS pipes find applications in various industries, including industrial, chemical, process engineering, and building services. They are utilized in piping systems for water, wastewater, heating, ventilation, and air conditioning, as well as in industrial processes.

Quality is a crucial factor when selecting ABS pipes. It is advisable to choose high-quality products from reputable manufacturers to ensure reliable performance and longevity of the piping system.

ABS pipes provide efficient and cost-effective solutions for applications that demand strength, chemical resistance, and ease of installation. Embrace the reliability and versatility of ABS pipes for your diverse project needs.

Discover the wide range of ABS pipes at Kwerk GmbH B2B Portal, your trusted source for high-quality plastic piping solutions.