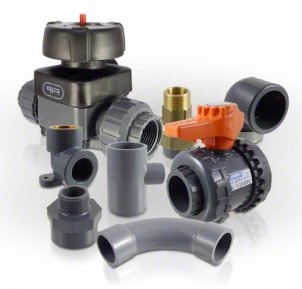 ABS Transition Fittings: Seamless Connections for Reliable Pipe Systems

ABS transition fittings provide the ideal solution for effortlessly switching between different pipe diameters or materials without compromising the integrity of your pipe system. With these fittings, you can easily transition from one ABS pipe to another material or vice versa.

Our ABS transition fittings ensure smooth flow of liquids or gases and deliver reliable performance across a wide range of applications. Whether you're installing a pipe system in the industrial, chemical, or process engineering sector, our ABS transition fittings offer the flexibility and functionality you need to efficiently connect your pipelines and facilitate material transitions.

Rely on ABS transition fittings for secure and long-lasting solutions in your installation projects. Our high-quality fittings guarantee a dependable and stable connection that meets the highest standards. With their easy installation and excellent performance, they contribute to simplifying the installation process and enhancing the efficiency of your pipe systems.

Choose the quality and reliability of our ABS transition fittings to optimize the connection of your pipelines and enable seamless material transitions. Trust Kwerk GmbH as your dependable partner for premium pipe connection solutions.