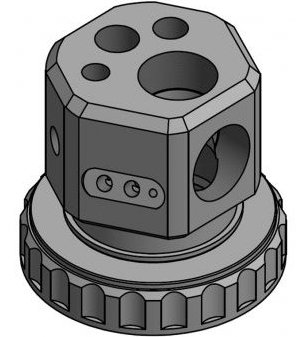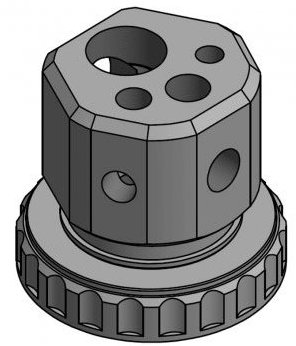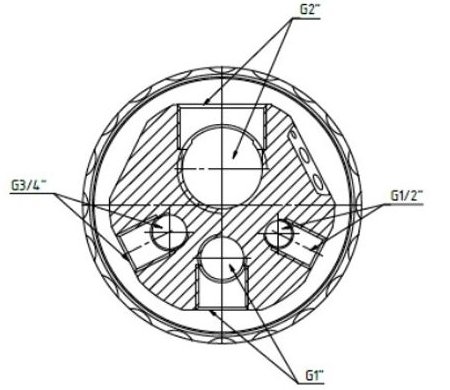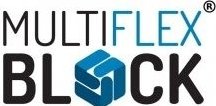 New patented MULTI - FLEX - BLOCK VALVE for filling and emptying IBC containers and other chemical containers.

In the horizontal plane there are 4 ports in version T-bore up to 2 inch internal thread available. This filling or removal level is ideal for uncomplicated filling and emptying of the container. Ideally, the MULTI - FLEX - BLOCK is equipped with an internal thread for grounding M5.

In the vertical plane, 4 holes are arranged up to 2 inches internal thread for ventilation, extraction and monitoring. 2 pieces of cable glands for suction lances and other measuring equipment are arranged accordingly.

The MULTI-FLEX-BLOCK is suitable for standard IBC covers DN 150, DN 200 and DN 400. The cover with the MULTI-FLEX-BLOCK is gas-tight with a rotatable insert in captive design.

We produce in our workshop, the MULTI-FLEX-BLOCK in PE electrically conductive incl. Electrically conductive IBC cover, in PE natural - FDA compliant and in PVDF. Other materials are available on request.



Technical Data - Overview -


Advantage:
- high operational safety and long service life, low maintenance and easy connection of the valve to the existing infrastructure

Use:
- Chemistry and process engineering in general, water and wastewater technology

Usage:
- filling, emptying and monitoring of IBC bulk containers (IBCs) and other chemical containers

Function:
The Multi Flex block is screwed onto the IBC container and assembled with attachments according to its function

Body:
- PE natural, FDA compliant
- PE-EL (electrically conductive)
- PVDF

lid
- PE-FDA compliant
- PE-EL (electrically conductive), CNC machined

Operating pressure:
- pressureless operation

Connections:
- 4 ports at the top and 4 ports at the side
- 4 connections below as connections for suction lances etc.
- Size 2 inch, 1 inch, ¾ and ½ inch process connections with female thread as T-type
- M 12 x 1.5 for cable gland
- M 5 female thread for ground connection

You can also configure the item yourself: