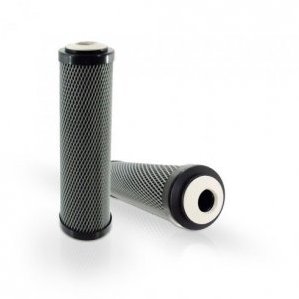 Our RFSP-Plus scale protection filter with activated carbon combines advanced technology with a 3-stage filtration system to provide you with effective scale protection, high-performance filtration, and germ reduction. Thanks to our innovative filter solution, you can obtain optimal water for your needs in various applications, such as residential areas, gastronomy, medical practices, as well as commercial and industrial environments.


Scale Protection:

With our environmentally friendly SP3 scale protection granules, we offer you long-lasting and reliable protection against scale deposits. This not only reduces cleaning effort and costs for maintenance and repairs but also prolongs the lifespan of your systems. Our scale protection solution ensures that you no longer have bothersome lime residues on fixtures, tiles, or other surfaces.


Filtration:

Our RFSP-Plus filter consists of high-quality activated carbon powder that ensures efficient water filtration. Sediments, heavy metals, organic compounds, and chlorine are naturally removed or reduced. This not only improves the odor and taste of the treated water but also provides you with the highest level of water quality.