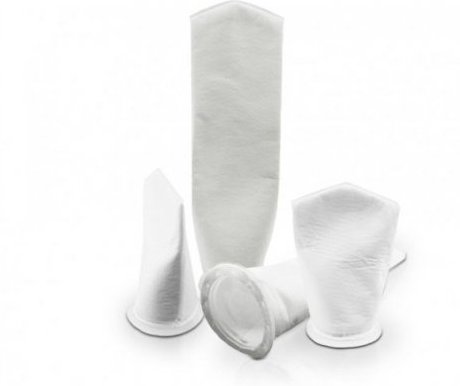 Welcome to Pentair Surface Filtration - your reliable partner for high-quality filtration solutions. As part of the renowned Pentek family, we offer a wide range of top-notch products and innovative solutions for liquid filtration. Our collaboration with Kwerk GmbH, a leading B2B portal, enables us to offer our high-quality filter products to a broad customer base.

Filtration using filter bags is a proven method for efficient particle removal and clarification of liquids in various industries. Our filter bags, made from special textile or filtration materials, provide reliable particle retention and contamination reduction. Through close collaboration with Kwerk GmbH, we ensure that our premium filter bags are available through the B2B portal, allowing customers from different industries to benefit from our top-of-the-line filtration solutions.

Our filter bags are easy to install and use, reducing time and effort in maintenance. They offer a wide range of filtration grades to meet the specific requirements of your application. Whether coarse or fine filter bags, we have the suitable solution for you. With a high dirt-holding capacity, our filter bags can retain a large amount of particles, reducing maintenance frequency and costs.

Filtration using filter bags finds application in various industries, including water treatment, food and beverage, chemical, pharmaceutical, electronics, and more. Our customized filtration solutions enable effective removal of sediments, suspended solids, particulates, rust particles, and other impurities, improving liquid quality and optimizing your processes.

Thanks to our collaboration with Kwerk GmbH, customers have the opportunity to purchase our high-quality filter bags through the B2B portal. Kwerk GmbH is known for its outstanding distribution capabilities and commitment to providing high-quality products to its customers. This partnership allows us to expand our reach and make our filtration solutions accessible to a broad customer base.

If you need further information about our premium filter bags or have any questions, the experts at Pentair Surface Filtration are at your service. Visit the Kwerk GmbH website to discover our products and contact us to find the appropriate filter solution for your specific needs.