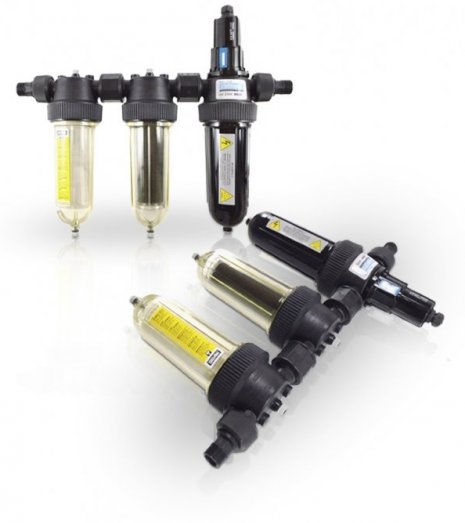 UV irradiation technology has established itself as a simple and efficient method for water sterilization. With a wavelength of 253.7 nm, UV irradiation emulates the natural part of sunlight, generating artificial UVC rays. These powerful UVC rays are particularly effective in killing microorganisms such as Legionella, bacteria, viruses, and protozoa. UV irradiation provides a proven solution for water disinfection without harming the environment.

The applications of UV irradiation are diverse, ranging from rainwater and well water treatment to ensuring desired water quality in tap water and spring water applications. UV irradiation ensures a constant and bacteriologically safe water quality, even for stored water in containers such as caravans or boats.

Thanks to UV irradiation technology, the benefits of water sterilization are manifold. It offers easy and fast installation, complete physical sterilization without the use of chemicals, a natural taste and odor of water, and proven efficacy in controlling pathogenic microorganisms. Moreover, it requires minimal maintenance.

With CINTROPUR as the leading provider of UV systems, you can benefit from additional advantages. The compact UV units offer optimal treatment with integrated flow restrictors and convenient maintenance overviews. High-quality components and professional craftsmanship guarantee efficient and reliable performance. CINTROPUR also offers specialized UV systems that can be used in combination with filtration and activated carbon application.

Discover the comprehensive possibilities of UV irradiation technology for clean and safe water at Kwerk GmbH. Rely on our high-quality UV systems and benefit from years of experience and expertise in the field of water sterilization.


APPLICATIONS - WATER SOURCES

a) Rainwater: UV treatment expands application possibilities and provides increased safety in utilization.
b) Well water: Preventing potential contamination by pathogens.
c) Tap water: Ensuring desired water quality and early detection of deviations.
d) Spring water, surface water: Ensures a constant, bacteriologically safe water quality.
e) Stored water in containers (caravans, boats): Using stored water for hygienic purposes.


USES:

a) General use in kitchen and bathroom
b) Cooking and food preparation
c) Large volume refrigerators
d) Coldwater fountains
e) Aquariums
f) Food washing sinks
g) Animal breeding: Chickens, rabbits, ducks - Microorganism-free drinking water, especially free of pathogens.


Advantages:

- Easy and fast installation
- Complete physical sterilization through UV irradiation
- Natural water treatment without the use of chemicals and the risk of overdosing
- No unpleasant taste or odor
- Proven efficacy in controlling pathogenic microorganisms for humans
- No harmful byproducts
- Low maintenance requirements


Advantages of CINTROPUR in the UV process:

- More compact than other UV systems
- Integrated flow restrictor for optimal treatment
- Convenient maintenance overview
- Selection of high-quality components
- Professional craftsmanship
- Efficient treatment with biodosimetric testing as evidence
- Units available for flow rates from 1 to 10 m³/h
- Standard and special versions available
- Possibility of combining UV irradiation, filtration, and activated carbon application.