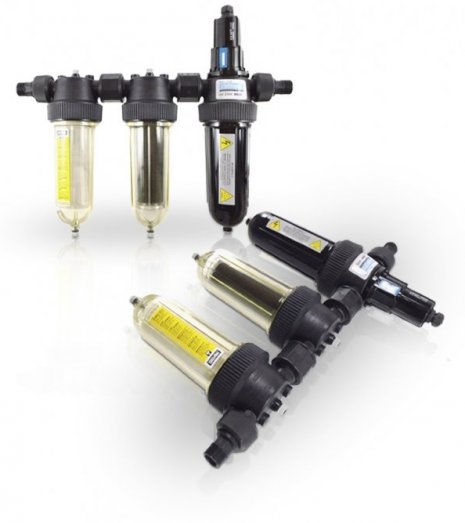 Because the system is so simple and efficient, water sterilization by UV irradiation has developed strongly in recent years. The UV irradiation with 253,7 nm represents a part of the sun rays, which is artificially generated in this system. The resulting UVC rays are considerably more intense than sunlight and for this reason are used for sterilization of water. This technology is recognized in the field of disinfection for the removal of legionella, microbes, bacteria, viruses, protozoa, and this with respect to the environment. It is the ideal method for killing microorganisms in water. It makes water drinkable from bacteriological point of view. This water is considered as drinking water only when the chemical parameters are tested and considered satisfactory.


APPLICATIONS - ORIGIN OF THE WATER


a) Rainwater: UV treatment extends the range of applications and offers increased safety in use.
b) Well water: avoiding possible contamination by pathogens.
c) Tap water: Ensuring the quality of the water meets your expectations, if deviations from your quality standards are detected.
d) Spring water, surface water: guaranteeing a constant water quality that is perfect from a bacteriological point of view.
e) Stored water in containers (caravan, boat...): Use of stored water for sanitary purposes.

Areas of use
a) General nutrition, bath and shower
b) Cooking
c) Large volume refrigerators
d) Cold water fountains
e) Aquarium
f ) Food washing
g) Breeding: Chickens, rabbits, ducks.... Drinking water without microorganisms, especially without pathogens.

Advantages:
- Easy and quick installation;
- Completely physical sterilization by UV irradiation;
- Natural treatment of water without additions and without the risk of overdosing chemicals;
- No unpleasant taste or odor;
- Proven control of, for humans, pathogenic microorganisms;
- No toxic by-products;
- Low maintenance.

CINTROPUR advantages in the UV process:
- More compact than other UV systems;
- Integrated flow rate limiter for optimal treatment;
- With practical maintenance chart;
- Selected quality of the individual components;
- Professional processing;
- Efficient treatment with biodosimetric test as proof;
- Units for 1 - 10 M³/H;
- Basic or special equipment;
- Possibility of combining UV + filtration + activated carbon.